---
JAMES DALGLISH
Director, GO Rentals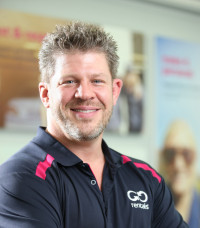 James Dalglish is a bit of a legend in the rental car industry. Former president and current council member of the Rental Vehicle Association and Director of GO Rentals, he has been a passionate business and tourism leader for over 20 years.
A key focus for James in his role with the RVA has been building a stronger industry through collaboration and promoting a safer driver experience for our international tourists. As a pioneer of the Safer Journeys Tourism Forum, GO Rentals has led by example within the sector to drive awareness of driver safety and promoting industry responsibility as part of the Tiaki promise.
Under James's leadership GO won TIA's Visitor Experience Tourism Award in 2018 and were back as finalists in 2019, Canstar Awards in 2018 and 2020, involved in the highly regarded ITS Bluetooth Trial and became the first rental car company to achieve Qualmark Gold and be CarboNZero certified.
James is proud to lead a business focused on sustainable growth and innovation through industry leading technology. He is a passionate member of the Icehouse Alumni, an honorary member of Les clefs d'Or New Zealand and rugby continues to be his major love outside of work and family!
---
BRENT EARLY
Managing Director
Leopard Coachlines Limited




Brent's experience in tourism and transport spans 30 years, taking the helm of Leopard Coachlines in 1991 and growing the business from a handful of staff to over 250.
Providing Auckland Airport's Park and Ride services, Brent grew this operation from 200,000 to 3 million passengers a year, however tourism remains the heart of Leopard Coachlines.
Challenges have been aplenty from SARS, H1N1, the GFC, Christchurch earthquakes and now the effects of COVID-19 on Tourism.
Brent was on the Bus & Coach Association (BCA) Negotiating Committee for the rights to access Department of Conservation land and car parks with coaches for tourist access.
Currently on the NZTA Alpine Driving Committee to establish best practice guidelines for the operation of buses and coaches on ski fields.
Part of the BCA Grading Committee which implemented minimum standards for the Approved Destination Status operators.
Currently on the NZTA panel reviewing the Commercial vehicle Operator Rating System (ORS) used to monitor compliance of commercial vehicles.
It may appear at odds, a large vehicle operator committed to sustainable tourism, however Brent believes it's possible to move a volume of visitors in a way which removes rather than adds to the pressures on our land, places and people.
---
GRANT WEBSTER
Chief Executive
Tourism Holdings Ltd (thl)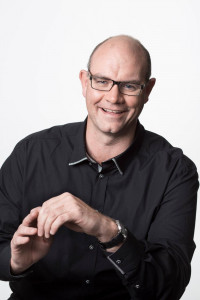 Grant Webster was appointed CEO of thl in December 2008, before which he was Chief Operating Officer – Attractions Division with the company for three years.
Grant's background includes senior executive roles and directorships across the tourism, hospitality, gaming and retail industries.
Grant has served as Chair of TIA previously and is currently a co-Chair of the New Zealand Tourism Futures Taskforce.