---
REX CAPIL
General Manager, Community & Futures
Southland District Council

Rex Capil offers considerable experience in the tourism and local government sectors and also has significant governance experience at an international and national level.
If ever there was a time the local government sector and the tourism industry needed to work collectively and collaboratively as one, then it is now.
Rex currently is the GM of Community & Futures at the Southland District Council which is a wide ranging role involving leading various teams and strategy development work encompassing community and industry led development opportunities, overseeing the EDA/RTO relationship with council and responsible for stakeholder relationships with government and industry.
Rex is an advocate for a multi agency partnership and collaborative approach ensuring central and local government and industry understand the wider ecosystem each operates in; especially in the area of sustainable and regenerative tourism development.
Rex is passionate about tourism as an enabler for community development involving social licence and building a strong small-medium sized businesses network as the lifeblood of communities.
Rex's governance experience has evolved over the past 20 years and he currently is a board member of the Workd Baseball Softball Confederation (WBSC) Softball Division Executive Board, WBSC Oceania board chairman; and has previously held a variety of national and regional organisation board roles – including an inaugural board member of NZ Cycle Trail Inc.
Rex will bring multiple skills and many years' governance experience to the table for TIA to benefit from in these challenging but exciting times.
---
JAMES DALGLISH
Director, GO Rentals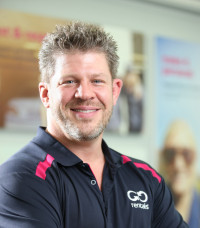 James Dalglish is a bit of a legend in the rental car industry. Former president and current council member of the Rental Vehicle Association and Director of GO Rentals, he has been a passionate business and tourism leader for over 20 years.
A key focus for James in his role with the RVA has been building a stronger industry through collaboration and promoting a safer driver experience for our international tourists. As a pioneer of the Safer Journeys Tourism Forum, GO Rentals has led by example within the sector to drive awareness of driver safety and promoting industry responsibility as part of the Tiaki promise.
Under James's leadership GO won TIA's Visitor Experience Tourism Award in 2018 and were back as finalists in 2019, Canstar Awards in 2018 and 2020, involved in the highly regarded ITS Bluetooth Trial and became the first rental car company to achieve Qualmark Gold and be CarboNZero certified.
James is proud to lead a business focused on sustainable growth and innovation through industry leading technology. He is a passionate member of the Icehouse Alumni, an honorary member of Les clefs d'Or New Zealand and rugby continues to be his major love outside of work and family!
---
JAKE DOWNING
Head of Tourism
Weta Workshop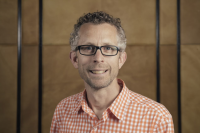 My 20+ year career has always been fully focused within tourism. I've been incredibly lucky to work across just about every sector of the industry: from specialist tourism retail sales through to operations and general management, across all aspects of the distribution chain.
My career began in London, working for Bridge the World where I developed and managed the successful Asia & Africa tailor-made department for seven years. My first Kiwi role was working for Tourism Auckland, where I managed the operations of their eight i-SITEs.
My governance experience began when I was appointed Director of the Falkland Islands Development Corporation, and General Manager of the Tourism Board. This role required significant strategic planning, trade engagement, lobbying, retail sales management and development of tourism infrastructure.
During this period, I completed a Postgraduate degree in Financial Management, which held me in excellent stead in my next governance role as Director of i-SITE New Zealand.
I've been Head of Tourism at Weta Workshop for the past six years, in a role that encompasses all aspects of strategy and management: from sales and marketing, to operational delivery, through to HR. This coming summer season we'll add an Auckland experience to the mix. This unique visitor attraction at Sky City is a new creative venture for Weta Workshop, complementing our three busy Wellington tour spaces.
It would be a privilege to be elected onto the TIA board for 2020. I believe I bring not only a wide range of skills and experience across numerous aspects of the tourism industry, but unique insight and experience into attractions and activity providers.
---
JASON HILL
Co-founder and Managing Partner, Tourism Talent
Managing Director, Meneth Consulting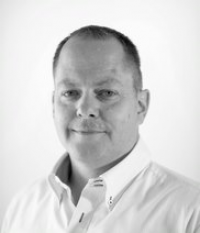 Jason has held a variety of senior management and governance roles in the New Zealand tourism industry and is co-founder and Managing Partner of Tourism Talent and Managing Director of Meneth Consulting.
From 2011 to 2017 he was Head of Tourism at Auckland Tourism, Event and Economic Development (ATEED), responsible for the international and domestic marketing of Auckland, as well as new product development and destination management.
Prior to that he was based in Tokyo as Regional Manager with Tourism New Zealand for over five years implementing the 100% PURE NEW ZEALAND global marketing campaign in the Japanese and Korean markets and is a fluent Japanese speaker.
Other roles have included five years as General Manager Marketing at Christchurch and Canterbury Tourism, and Marketing Manager at BTM Tourism Marketing.
He is on the board of Tourism Bay of Plenty, deputy Chair AUT Tourism School advisory board, and a director Te Hearenga, an arm of Ngai Tai ki tamaki iwi. Previous governance roles include, Cruise New Zealand board, I-Site NZ board, and Pacific Asia Travel Association board (PATA).
He is passionate about people development and specifically providing opportunities for Māori youth in tourism.
---
LISA LI
Managing Director
China Travel Service (NZ) Ltd.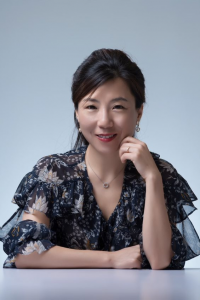 Lisa was born in northwest China's Qinghai Province and grew up in Xian where she obtained a BA in 1992 from Shaanxi Normal University and commenced her career with China Travel Service. She moved to New Zealand in 1998 and attended University of Auckland, where she gained her Master of International Business.
Lisa was asked to open the New Zealand overseas branch of China Travel Service in 2000 to handle ground arrangements for Chinese tourists, shortly after New Zealand was awarded ADS status; as well as inbound business delegations. The company has grown to become one of the premier China specialists for inbound Chinese tourists.
Lisa has been a board member of Tourism Export Council in the last two terms. She is very active in Auckland's business and Chinese community, serving as Secretary General of the Chinese Chamber of Commerce in New Zealand (CCCNZ) for the past 10 years responsible for raising over $100,000 for charities. Lisa also sits at the Advisory Board of New Zealand Asian Leaders (NZAL), Super Diverse Women in New Zealand, as well as the Advisory Board of Manukau Police.
China Travel Service (NZ) Ltd. has had the distinction of being awarded the #1 CTS Overseas Branch since 2010, which Lisa accepts each year on behalf of her NZ team at the annual CTS Management Meeting in Beijing.
Lisa was recognised by China National Tourism Administration (Australia & New Zealand) for an 'Outstanding Contribution Promoting Tourism Exchange Between New Zealand and China'. And CTS was recognised at the most recent HSBC-NZCTA China Business Awards held biannually with the Auckland Airport Award for Contribution to the growth of Chinese Tourism in New Zealand. She was also a finalist for the TIA Tourism Champion Award in 2017.
Lisa joined the Institute of Directors as a member and has been awarded the certificate in Company Direction on completion of the requisite course conducted by the Institute of Directors in New Zealand.
---
HONE MIHAKA
Principal Director
Taiamai Tours Heritage Journeys
Hapu affiliations: Te Uri Taniwha, Ngati Hineira, Ngati Korohue, Te Whanau Whero, Ngati Rangi, Ngati Torehina.
Tribal group: Ngapuhi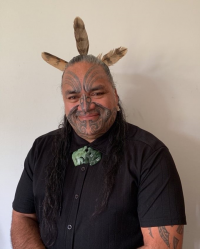 As Rangatira of his hapu Hone has led its Te Tiriti o Waitangi claims, providing historical and contemporary evidence to the Waitangi Tribunal in the Ngapuhi Inquiry.
Hone Mihaka is the Principal Director of Taiamai Tours Heritage Journeys, an award-winning Māori tourism company based in the Bay of Islands that offers water themed activities aboard waka (traditional canoes). His expert knowledge of his ancestral landscapes is coupled with his key interest in protecting Papatuanuku, promoting 'a land of living landscapes'.
Hone has maintained positive relationships with local tourism operators, regional and national tourism organisations, inbound operators, international wholesalers.
He has built meaningful relationships with indigenous cultures from North America and Canada. Hone was cultural advisor and presenter to the WINTA World Indigenous Tourism Conference at Waitangi in 2018. He was also a keynote speaker at the CANDO Indigenous Economies Conference in Canada in 2017 and the NUNAVUT Economic Developers Conference in Canada in 2017. He has attended trade shows in England and the Netherlands and was part of Tourism New Zealand's cultural mission to North America in 2008.
---
JENNI POWELL
General Manager
VisitorPoint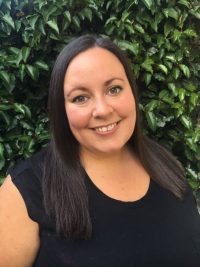 Jenni has ten years' experience in the New Zealand tourism industry and is currently General Manager of the largest national distributor of tourism collateral, VisitorPoint.
VisitorPoint work with over 600 tourism businesses to help distribute their collateral to visitors through their network of 38 circuits covering over 2000 displays in accommodations, attractions and gateways throughout New Zealand.
Jenni has served on the board as head of memberships for Backpacker Youth Adventure Tourism Association for the last two years, moving into the Vice Chair position in August 2019 and is the current Chair of the organisation since January 2020.
Based in Queenstown since 2011, Jenni has previously worked with Southern Discoveries as their NZ sales manager, InterCity Group and THL. Jenni is working with the most comprehensive library of national tourism products and is incredibly passionate about connecting the unique activities on offer in Aotearoa with our visitors and domestic travellers.
---
HELEN TAIT
National Secretary
ProGuides NZ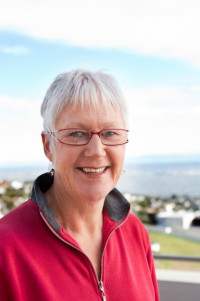 I offer the Board a vital complement to big business representation, with 'coalface' experience of New Zealand tourism, which I can tie into national planning, drawing on experience in management and consulting.
I have developed and led tours for international clients for 20 years, working with both New Zealand ITOs and overseas operators. 14 years developing and leading tours to 50+ countries has given me great insights into international tourism trends and issues.
Prior to tourism I had 20+ years as a local government manager, covering all operational areas, responsible for up to 500 staff, annual budgets up to $50 million and capital projects up to A$180 million. I have since consulted in organisation development and community planning. Projects with a strong tourism focus included 'Tomorrow's Queenstown' and 'Wanaka 2020' for QLDC.
Governance on national and international sporting and professional bodies included national executive of the NZ Ski Assn. and secretary for FIS ski race series.
ProGuides is committed to building vibrant post-COVID tourism, based on TIA's four sustainabilities. Leading the world's most sustainable tourism industry will require imagination, cooperation and sound practicality to achieve the purpose of shaping tourism for the benefit of Aotearoa and our people. The current crisis has given a chance to refocus and identify what a truly sustainable industry really looks like. I believe I have the experience and skills to make a strong practical contribution.
---
GRANT WEBSTER
Chief Executive
Tourism Holdings Ltd (thl)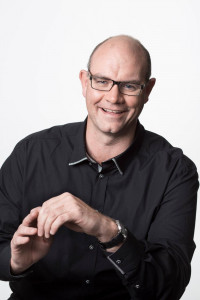 Grant Webster was appointed CEO of thl in December 2008, before which he was Chief Operating Officer – Attractions Division with the company for three years.
Grant's background includes senior executive roles and directorships across the tourism, hospitality, gaming and retail industries.
Grant has served as Chair of TIA previously and is currently a co-Chair of the New Zealand Tourism Futures Taskforce.
---
BRIAN WESTWOOD
General Manager, Marketing and Sales
YHA New Zealand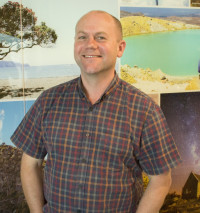 Brian has been involved with the tourism industry since 1997, holding senior roles within the Regional Tourism Organisations Canterbury Tourism and Hurunui Tourism, briefly acting as Chair of Hurunui Tourism post leaving that organisation as Manager.

He also has experience running small businesses, being the General Manager of the digital agency Tourism Innovations and Cabbage Tree Creative for nine years.

Brian is a fellow of the Chartered Institute of Marketers and has a passion for research, strategic thinking and the tourism industry in general.

Brian is a strong advocate or the industry work with TIA on the Insights Leadership Panel, Chairing the Backpacker Youth and Adventure Tourism Association for three years and working with the Ministry of Business, Innovation and Employment on multiple projects associated with these groups.
---
JACQUI WILKINSON
Founder
Adventure Capital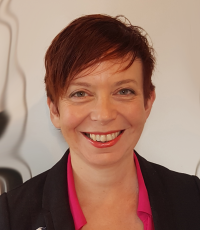 Jacqui has a background in marketing and advertising, working with some of the world's leading advertising agencies including Ogilvy and TBWA on some of the world's leading brands such as Nestle, Purina, World Vision and American Express.
This experience helped forge a path into business back in 2004 as a marketing consultant which eventually led to the formation of two tourism businesses – Adventure Capital and Fine Art Tours NZ.
Adventure Capital is New Zealand's leading provider of urban guided bike tours and outdoor gear rentals. Fine Art Tours NZ is a premium tour operator working with New Zealand's leading luxury inbound agents to provide visitors exceptional arts & cultural experiences.
Jacqui is a passionate advocate for sustainability and actively applies these principles in her personal life, as well as in her businesses. For her, sustainability goes beyond environmental concerns, into a focus on local communities and serving the 'greater good'.
For many years, she has also been known as a passionate advocate for active transport usage in urban environments.
She believes that travel can be transformational for economies and communities when delivered in a meaningful, considered way.